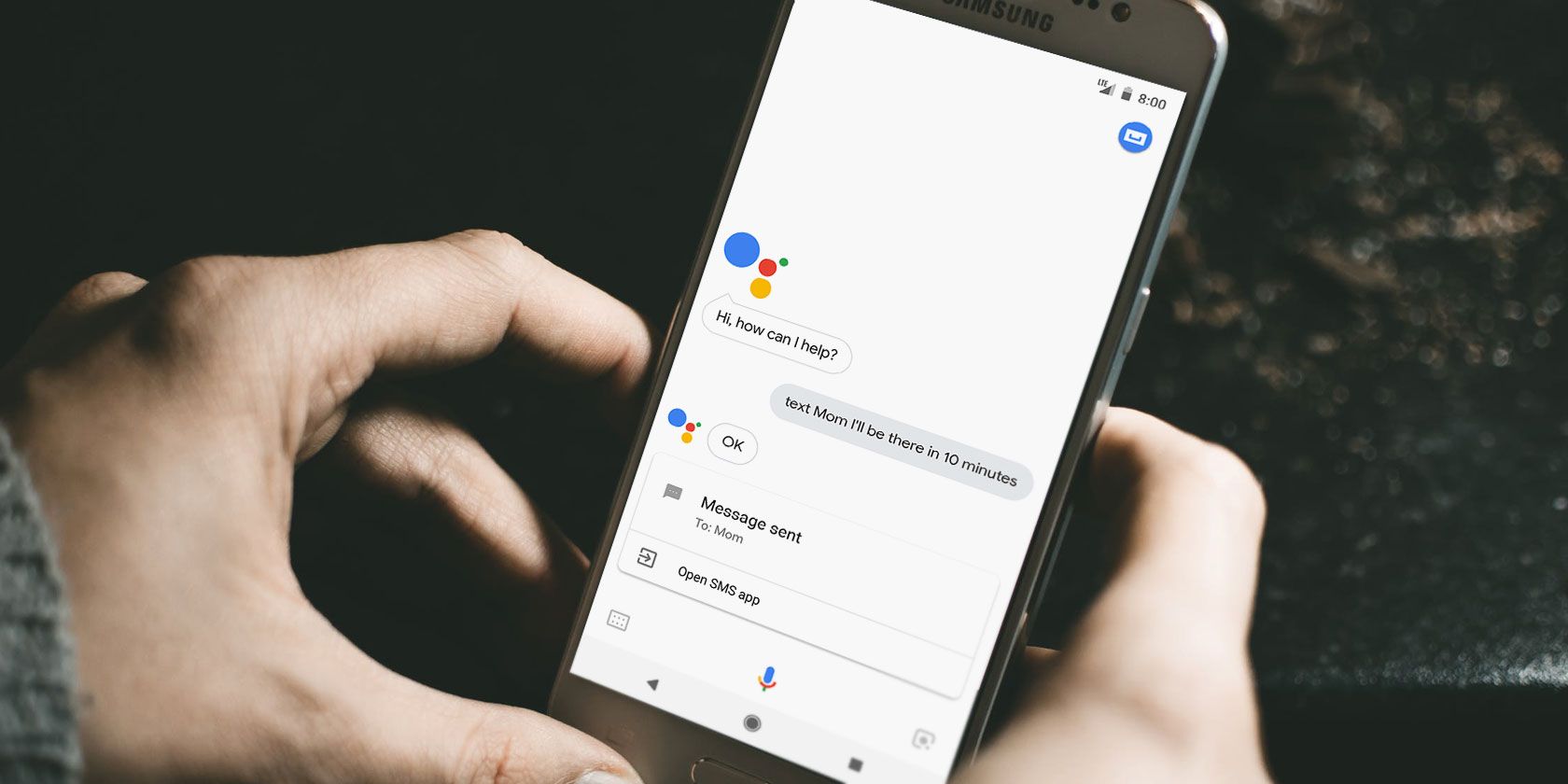 While Apple's Siri started the mobile voice assistant craze, it's easy to argue that Google Assistant has surpassed it. Combining a natural speaking format with the power of Google, having Assistant around is one of the best perks of Android.
In this guide, we'll explain what Google Assistant is, what it's used for, and how to start using it yourself.
Google Assistant is Google's virtual voice assistant. It's an evolution of old Android feature known as Google Now, which provided you information about your interests before you even asked. It competes with Apple's Siri, Amazon's Alexa, and (to a lesser extent) Microsoft's Cortana.
Assistant launched in May 2016 as part of Google's smart messaging app Allo, which is no longer around. After a brief time of exclusivity on the first Google Pixel phone, Google Assistant is now available on pretty much every Android device running Android 5.0 above.
Though it's most well-known on Android, Google Assistant is available elsewhere too. You can access it on Android Wear, on iPhone and iPad through the Google Assistant app, through the Google Home line of smart speakers, and on other devices too.
Note that in the screenshots and instructions below, we're using a Pixel 4. This features the revamped version of Google Assistant, but the differences are mostly aesthetic.
On an Android device, you can summon Google Assistant through a few methods, depending on your phone. This is the easiest way to check if you have Google Assistant ready to go.
If your phone has the three-button navigation bar at the bottom, press and hold the Home (circle) button to summon Google Assistant. With the two-button navigation setup, press and hold on the pill-shaped Home button instead.
On newer Android phones using the all-gesture navigation setup, swipe inward diagonally from either of the bottom corners instead. The Pixel 2 and above support squeezing the edges of your device to bring up Assistant, or you can tap the Assistant button on the Google search widget.
Finally, on many Android phones, you can also say "OK Google" to bring up Google Assistant by voice.
If you see Assistant appear after using any of these methods, then it's built into your phone and ready to go. If you have it built-in but don't have it enabled, you'll see a prompt to enable the feature instead.
On Google Home devices, Google Assistant is built-in.
Went through the above steps and found that you don't have Google Assistant installed? It's easy to get Google Assistant on your device.
On Android, download the Google Assistant Android app from the Play Store. Make sure you've updated the Google app on your device, per the Google Assistant requirements.
In addition, you must have a phone with Android 5 Lollipop or higher, along with a minimum 1GB of memory and a 720p screen. Remember that you don't need this app if Google Assistant is built into your device.
If you use an iPhone, download the Google Assistant iOS app from the App Store. It requires iOS 11 or newer.
And in case you're wondering, Google Assistant does not cost money. It is completely free, so if you see a prompt to pay for Google Assistant, it's a scam.
To call up Google Assistant on compatible Android phones, use the gestures mentioned above or say "OK Google." With some phones, you can also say "Hey Google." On an iPhone or iPad, you'll need to open the Google Assistant app and either say "OK Google" or tap the microphone icon.
If you don't want to use your voice, you can also type out a question. Touch the keyboard button at the bottom-right to enter text into Google Assistant. It will respond just as if you were talking.
A handy feature of Google Assistant is that it understands context quite well. For example, if you ask "When was Denzel Washington born?" and then say "What movies is he known for?", Google knows you mean Washington when you say "he" in the second command.
Once you've pulled up Google Assistant, you can ask it anything you'd like. Assistant can interact with lots of apps and services, and it will pull up Google results if it can't help with your question.
Now that you have it set up, what is Google Assistant used for? As it turns out, Assistant can help you with any kind of information you'd like to learn, or action you'd like to take on your phone.
Some of the most popular questions you can ask Google Assistant include prompts like:
How's the weather?
Find sushi restaurants near me.
Navigate home.
Call Sam.
Text Mary "I'll be there in an hour."
Wake me up at 8am.
Remind me to clean the bathroom when I get home.
Play some country music.
Did the Giants win their last game?
Define "vivacious."
How do I say "Where is the train station" in Japanese?
Decrease the brightness.
How old is Gal Godot?
Open Telegram.
Let's play a game.
Turn off my bedroom lights.
This is just scratching the surface of what the Assistant can do. We didn't even mention the smart home functionality, since that requires you to have compatible devices.
Check out lesser-known Google Assistant functions if you're interested in more. And if you'd like to have a few laughs, there are also many funny questions you can ask Google Assistant.
Setting Up Google Assistant for Efficiency
Google Assistant doesn't require any real setup to start working. But you can tweak a few options to make it work to your liking.
To find all options related to Google Assistant, navigate to the buried menu at Settings > Google > Account services > Search, Assistant & Voice > Google Assistant.
These are the most useful sections under the You tab:
Your places: Enter your home and work addresses, as well as anywhere else you want to give the Assistant by name. This makes for easy navigation, perhaps while using Android Auto in your car.
Your people: Add family members so Assistant knows who "Grandma" is.
News: Choose your favorite news sources, which are used for your daily digest when you ask Google Assistant for the latest stories.
Under the Assistant tab, take a look at the following:
Assistant voice: Change the way your Assistant sounds.
Continued Conversation: Enable this and Google Assistant will listen for follow-up questions right after it's done talking to you.
Voice Match: Teach your Assistant how your voice sounds for better recognition.
Home control: If you use smart home devices, set them up to work with Assistant here.
Routines: An incredibly useful feature; Google Assistant Routines let you set up groups of actions that run with one command.
Finally, under Services, have a look at the following options:
Notes & Lists: Choose a provider to sync your Google Assistant notes with.
Music: Set your preferred music provider so Google Assistant knows what to play your requests on.
Most of the other settings here affect Google Assistant in some way, but these are the most useful ones.
You can disable Google Assistant if you never use the feature or are concerned about Google listening.
To do this, head back to the same menu above Settings > Google > Account services > Search, Assistant & Voice > Google Assistant. Switch to the Assistant tab at the top, then pick Phone (or your device's name) at the bottom to access options specifically for your device. There, disable the Google Assistant slider to shut the feature off.
Once you've done this, if you try to launch Google Assistant in the future, you'll see a prompt to turn the feature back on. You can also follow the above to turn Assistant back on if you prefer.
We've taken a look at what you should know to get started with Google Assistant. Now you know what it does, whether you have it, and how to use it. Voice commands are super useful, so you're in for a treat if you haven't used Assistant yet.
If you love voice commands, why not go further and try controlling Android entirely with your voice?