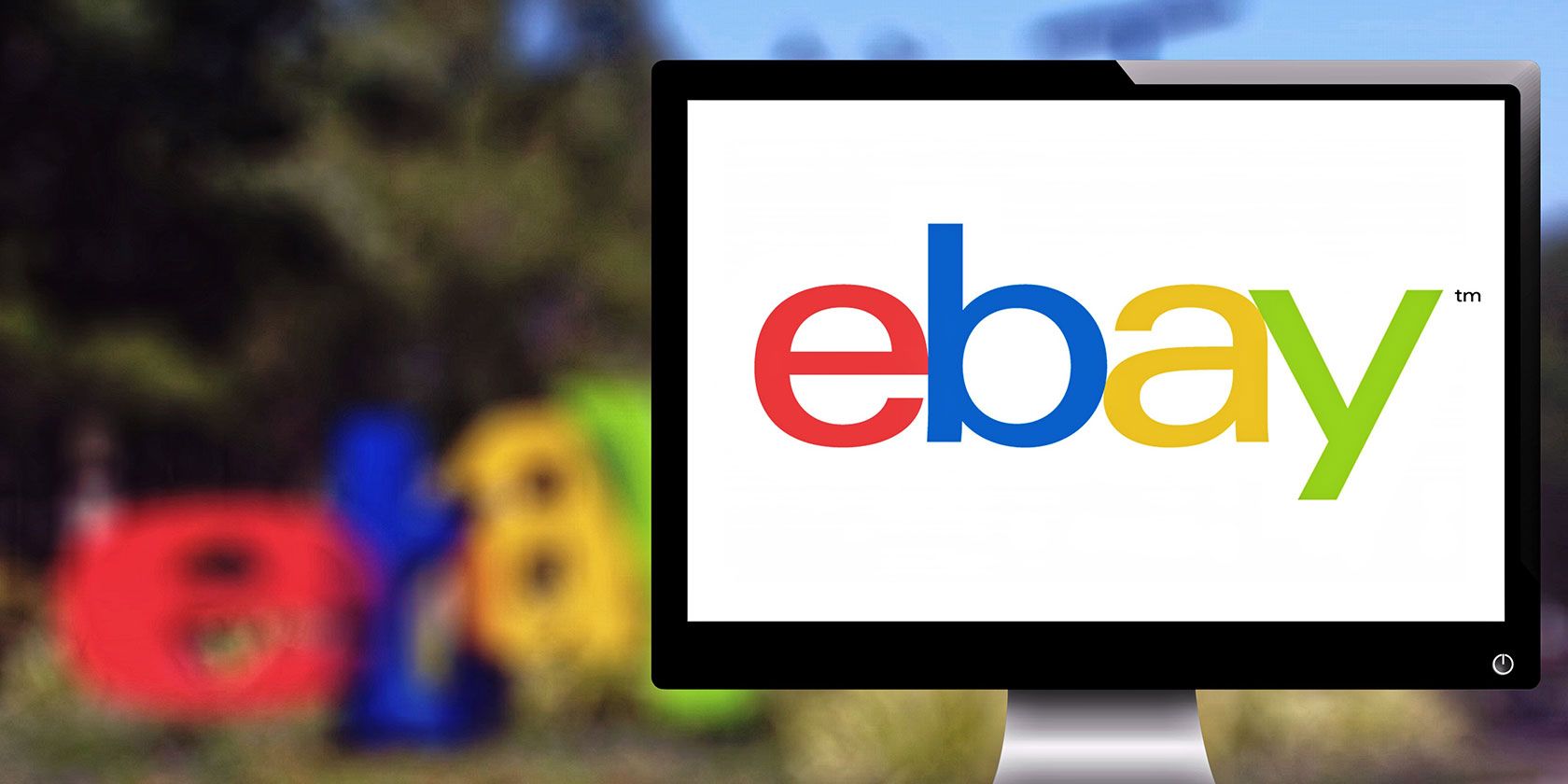 Selling more on eBay is a concept that sounds simple enough. But it actually takes a mix of business acumen, psychology, and good old elbow grease.
Whether you're a seasoned seller, or you just started with your eBay selling side gig, you can definitely benefit from optimizing your profile, prices, and product pages. If your eBay sales have been slow, here's how to sell more on eBay and boost your profits.
New sellers always earn less than seasoned sellers, even when selling the exact same items. Buyers on eBay trust sellers who've been around for a while and have proven themselves trustworthy.
eBay's measure of "trust" is the feedback rating system. Your feedback rating comes from your customer following a sale. In the past, ratings were only listed as positive, negative, or neutral. But now, buyers can also rank specific things the seller does (or doesn't) do well, such as communication and shipping speed.
Here are some quick tips to boost your feedback rating as quickly as possible if you're just getting started with selling on eBay:
Start out by selling a lot of small, inexpensive things quickly. This will let you rack up a lot of positive feedback in a short period of time. People often start out selling old toys from around the house.
Don't wait more than 24 to 48 hours to ship an item that you've sold.
Carefully package items you sell so that they arrive at the seller's location in perfect condition.
If buyers message you on eBay, always respond promptly and politely.
Always require shipping insurance. It's very inexpensive, but if things are broken in transit, you can refund the buyer without losing profit.
If buyers are unhappy with an item, don't argue. Simply offer a refund. If the value was very valuable, require that the buyer return the item to you first. This filters out the scam artists.
High-rated sellers get more bids, and more bids mean a higher final sale price. The work you put into boosting your rank at the beginning will reap very large profits in the future.
2. Learn to Capture Great Photos
One of the most valuable skills you can develop when it comes to selling more on eBay is photography. Capturing several well-staged photos of the item have the potential to increase its final price significantly.
Some basic elements of a good photo include good lighting, a nice background, and capturing as much detail as possible. If there's any single thing that's worth your time investment, it's learning how to take better product pictures.
3. Properly Research Sold Items
Another way to sell more on eBay is to do some thorough research about the product you're selling. You don't have to crack open a textbook or do extensive research on Wikipedia---you can easily find all of the information you need on eBay.
Simply search for the item you're selling, and navigate to the "Show Only" heading in the left menu bar. Under this heading, check off the box next to Sold Items. Applying this filter will limit your search results to sold listings only.
Once you start browsing the results, look for items that are similar to what you're selling. When you spot a high-priced sale, take note of the following, and then apply it to your own listing:
Try to list your item with a starting price that's similar to the sold item with the highest final bid.
Capture similar photos from the same angles.
Make a note of the description and try to describe your item similarly.
Check what day of the week the highest selling items ended on, and schedule your item accordingly.
Remember that past sales on eBay are a pretty good indication of what future items will sell for. These prices might be higher or lower than what your item sells for, depending on your seller feedback rating.
It's also important to keep in mind that if people haven't bid on items like yours, then the chances are pretty good that they won't bid on yours either. Don't waste your time listing items that aren't likely to sell.
4. Accurately Price Shipping
In a world where most sites offer free shipping on products, trying to charge for shipping on your eBay listings is a hard sell. However, it isn't impossible as long as you're smart about it.
Make sure to take advantage of eBay's built-in shipping calculator. This calculator gives you accurate shipping costs based on package weight, dimensions, and the buyer's location.
This way, you'll know that you're not overcharging your buyer for shipping. You also have the option to include a small fee for packaging costs, but use this sparingly. Sellers used to abuse this feature to overcharge for shipping. This rarely works, and only reduces the odds that your item will sell at all.
If you're feeling really brave, consider offering free shipping for locations within your own country. Most often, this will increase the number of bidders for your auction, and it'll usually boost the final sale price as well.
5. Increase Profit by Avoiding Fees
eBay is always changing its fee structure. For many years, you had to pay anything from 25 cents and up for "insertion fees," which was the basic price for publishing a listing on eBay.
Fortunately, eBay smartened up and finally realized that it would attract more sellers if the entry cost was lower, so they started offering a set amount of "free insertion fee" listings every month:
Standard users get 50 free fixed price or auction listings.
Starter Store users get 100 fixed price or auction listings.
Basic Store users get 250 fixed priced and 250 auction listings.
Premium Store users get 1,000 fixed price and 500 auction listings.
Anchor Store users get 10,000 fixed price and 1,000 auction listings.
Enterprise Store users get 100,000 fixed price and 2,500 auction listings.
In addition to insertion fees, you also have to pay final value fees when the item sells. This fee varies depending on the type of item you're selling, so you might want to check eBay's official fee chart before you list your item.
These fees are set for every listing, so how can you cut down overall eBay costs? You can do that by carefully filling out your item listing form.
Make sure to avoid the More Options tab under the "Auction" heading. When you change anything from default settings, you'll likely incur additional fees on top of the final value fees.
Here are some of the additional services you might select that could increase your eBay costs:
Using one or three-day "special duration" for auction listings
Listing in more than one category will double your insertion fees
Promoted listings are a way to advertise your listings on eBay, but you'll pay extra fees for this
The Global Shipping Program
Setting certain customized return options can incur additional fees
Make sure you understand all of the fees your selections incur so you can keep your eBay listing costs as low as possible.
6. Schedule Auctions Based on Product Type
The day of the week your auction ends can also affect the final sale price of your item. Most sellers want to know the best day to end an eBay auction, but they're actually asking the wrong question.
The question you should ask is: which day of the week is best to end an auction for the type of item you're selling? In reality, an office worker shops on different days of the week when compared to an antique collector. These shoppers have different lifestyles and different online shopping habits.
When you're looking to list an item, first search for the type of items you are planning to sell. Make sure you filter by Sold Items as described above. After that, view the highest-priced results by selecting Price + Shipping: highest first from the dropdown menu at the top right of the page.
Browse through the results and see if you can find a pattern that shows the most common days that your item sells for the highest price.
Most of the time, you'll actually discover a common pattern depending on the category of items you're selling. Focus on this day (or days) of the week when listing your own items for sale.
7. Use Barcodes to Prepopulate Fields
When you sell a lot on eBay, typing descriptions can take a lot of time. It's a lot easier to extract the item's information from its barcode or ISBN (if it has one). While the eBay mobile app lets you scan the actual barcode to obtain item information, you can also type in the barcode numbers on the desktop site.
If your item doesn't have a barcode or ISBN, you can still quickly fill out fields. When you begin listing your item, type in the exact name of the product you want to sell. eBay will automatically pull up similar listings. Once you see a matching item, hit Sell one like this, and eBay will use that listing to fill out the basic fields for your item.
Boosting your profits on eBay is all about how much you can list in the least amount of time. If you want to learn how to sell faster on eBay, you need to make use of these shortcuts.
8. Offer Many Online Payment Options
Most sellers on eBay offer PayPal as a payment option. The nice thing about PayPal is that buyers also have the option of using a credit card to make payments.
Accepting checks or money orders can also help boost your bids and your final purchase price, but it can be a hassle. When it comes to accepting payments, here are a few considerations to keep in mind:
If you accept checks, make sure to include a disclaimer that states there might be a delay in shipping so that you (the seller) can wait for the check to clear. This protects you from "bad check" scams.
If you accept money orders, make sure only to accept payments from your own country. There's a common scam from international buyers that involves an overpayment via money order. The buyer will ask you to send the extra money to an expensive shipper who will handle the overseas shipping transaction. Often, the money order turns out to be fake, and you lose not only your merchandise but also the extra money you sent.
If you have your own internet merchant account, you can accept credit card payments (without using PayPal) by going to the Payment Preferences page, and then select the option to accept credit or debit cards via your internet merchant account. Just keep in mind you'll incur the usual merchant account fees on top of the normal eBay fees.
9. Save Time By Rewording Descriptions
If barcodes aren't an option and you find yourself in a situation where you need to write your description from scratch, you usually don't have to.
As part of your research on eBay for sold products similar to yours, make a note of the highest price sales, and take a close look at how that seller described their item. There's nothing wrong with using their description as a template for your own item.
Just make sure to completely rewrite the description so that it accurately describes your item, including all of the imperfections and flaws. You shouldn't plagiarize writing, but using a successful seller's formatting template will give you a great head start, and it'll save you a lot of time.
10. Use a Template Disclaimer
Not having a disclaimer is a huge mistake that new sellers often make. Before you list your item, make sure you do the following:
Always examine your item for any little imperfection, including scuff marks, torn fabric, imperfect stitching, or anything else the buyer will notice.
Always include a disclaimer about wear and tear. It should go without saying that "used" items will appear used. Unfortunately, there are some buyers who have unrealistic expectations.
If you fail to mention imperfections, you open yourself up to buyers who will complain about it and request a refund. A safe defense against this is having it in writing as part of your sales template. You must clearly state that all used items have the expected imperfections that come with age.
These statements (like the bolded one above) will keep away most of the buyers who are just looking to get an item for free. Having a return policy that requires the buyer to pay for return shipping costs is another excellent deterrent for scam artists. There are a lot of scams on eBay, so you need to know how to protect yourself.
11. Become a PowerSeller
Becoming an eBay PowerSeller is a fast track to boosting profits on eBay, but it isn't easy. PowerSeller status is hard-earned and much coveted by all sellers on eBay. It means that you're serious about selling and that you provide a top-quality experience to buyers.
You don't actually apply to become a PowerSeller---eBay simply awards you the title based on your seller statistics. PowerSeller status on eBay comes from three key behaviors.
You have a positive rating status of over 98%
You've sold over 100 items and had over $3,000 in sales in the last 12 months
You've been on eBay for at least 90 days.
You can learn all about achieving PowerSeller status on the eBay support page for PowerSellers.
There are a lot of people out there who sell a few things around the house on eBay, and then let their accounts go dormant for many months. But if you're one of those people who really want to try to learn how to sell more items on eBay, it's possible if you know where to get inexpensive things to sell at wholesale prices.
Once you start selling a lot of items, you'll discover how all of the tips above play into your bottom line, and how tweaking things can significantly boost your overall profit. Play it smart and plan ahead. But also remember that selling on eBay is supposed to be fun, so make sure you enjoy the selling process too.
Of course, eBay is not the only place online for selling items. You can also consider setting up an online store with Shopify. The process is quick and easy!