R.I.P Google.
What would be your first reaction if you saw this? Scared, because your life is completely enslaved to Google. Or, hopeful because this suggests that another search engine that lets you find anything has arrived.
Well, no one is chipping on that digital tombstone yet. Yes, we are tied to Google. But it does not mean that there aren't any unknown search engines outside the fence. Let's face it ---Google Search still can't do everything. That's why these alternative search engines have stepped in to fill the gaps.
Google does good for the world in its own way. Ecosia does its bit in a small way. As you browse, 80% of the ad profits go into programs that help to plant trees in Burkina Faso, Madagascar, Indonesia, and Peru. The search engine uses a modified Bing custom search.
Read through their FAQ where they open up about the project and also show you the progress of their planting programs. Ecosia is a search engine that doesn't filter search results in any way, but it does highlight websites that follow sustainable practices with a green leaf icon next to the result.
Download: Ecosia for Android | iOS (Free)
Open your bag of privacy tools to add this obscure search engine to the collection of no-tracking search engines. Qwant is also a more visual search engine compared to Google. The search engine also utilizes Microsoft Bing.
You can register and log-in to create visual boards by bookmarking the results you like. The privacy policy on the site says,
Even when you are connected with an ID, we don't use any cookie nor any other tracking device when you browse the site.
Local storage on your machine is used to save your settings and data. Any personal data connected to your ID is also deleted after you cancel your account.
Any search engine that does not store user data is always worth a try. Peekier is among the new privacy-conscious search engines that were made popular by DuckDuckGo.
Their policy reiterates that do not log your personal info or track you throughout your browsing sessions. You also might like the clean design and the fast results delivered in little preview cards. The search results are taken from Bing.
Click the hamburger icon on the top right to tweak the settings. Peekier auto-suggests search keywords and you can further refine them with more keywords integrated into the search bar after the results. The search engine doesn't have any other filters except the option to choose your region.
Google has some wonderful collaborative apps. Google Search isn't one of them. This gap is somewhat plugged by SearchTeam which calls itself a "collaborative search engine". It's a good concept for teams who want to save time when they are looking for the same things.
For instance, you can use SearchTeam to plan a vacation with family members and friends. Try to plan a reunion with your extended family. Or, research the web for a medical condition.
Invite others into your SearchSpace with email. If you log-in with a Facebook account, SearchTeam will automatically suggest the people you want to invite. SearchTeam has only one obstacle--- it is not free like Google. You can try it with a free trial account until the founders offer a free version.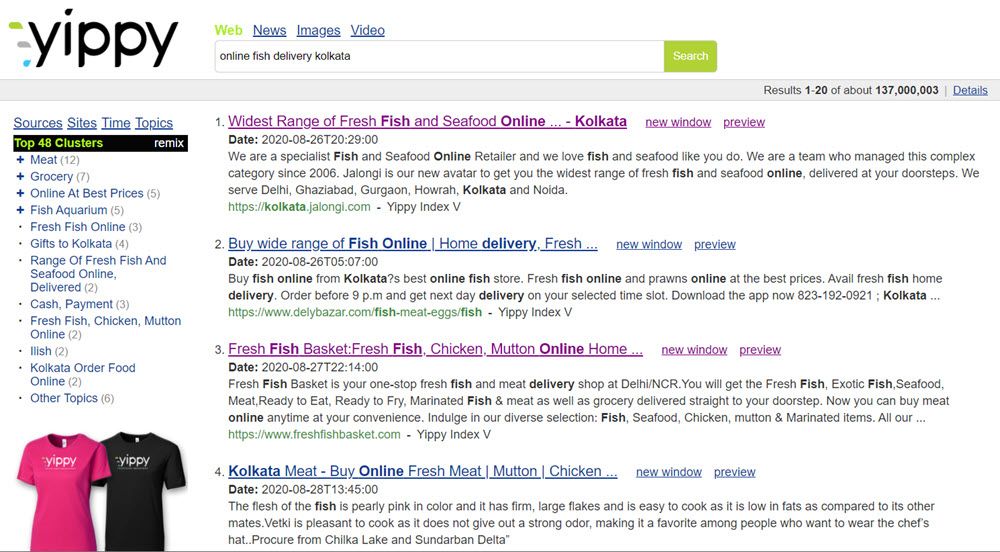 Yippy is more than a traditional search engine. Some of you might remember it by its old name---Clutsy. And as the old name suggests, it de-clutters search results by tapping into several search engines. It then combines the results and groups similar results into groups. You can go deeper into your search with the group keywords on the left.
The meta-search engine also filters out undesirable results, so you can recommend it as a good educational search engine for kids.
Unfiltered search engine results aren't good for kids. Even Google isn't a great product for kids even though there is a SafeSearch option. Kiddle is a nice alternative for family-friendly search.
But do note that it is not an official Google for Kids product. The search engine is a customized version of Google that is more visually appealing for kids. Big thumbnails, images, fonts accompany the kid-safe web, image, and video search.
The above search engines are for general purpose web browsing. The search engines below are topic and site specific, and they will help you find stuff that might not surface on Google.
Online streaming is sending cable back to the dinosaur age. So, if you are a cord cutter you would want to discover where your favorite show is on next. It's also a shortcut to find out what's new on each streaming platform.
You can customize your preferences and use the easy filters for providers, many different genres, IMDb or Rotten Tomatoes ratings, prices, HD/SD, or release year.
It is just possible that our grandchildren will be communicating in GIFs only. Okay, that's farfetched. But, you can be prepared if the animated dystopian future comes true with Giphy.
Google does a good job of finding animated GIFs now, but I bet the world still flocks to Giphy through their mobile keyboards. Try it out on the desktop next time.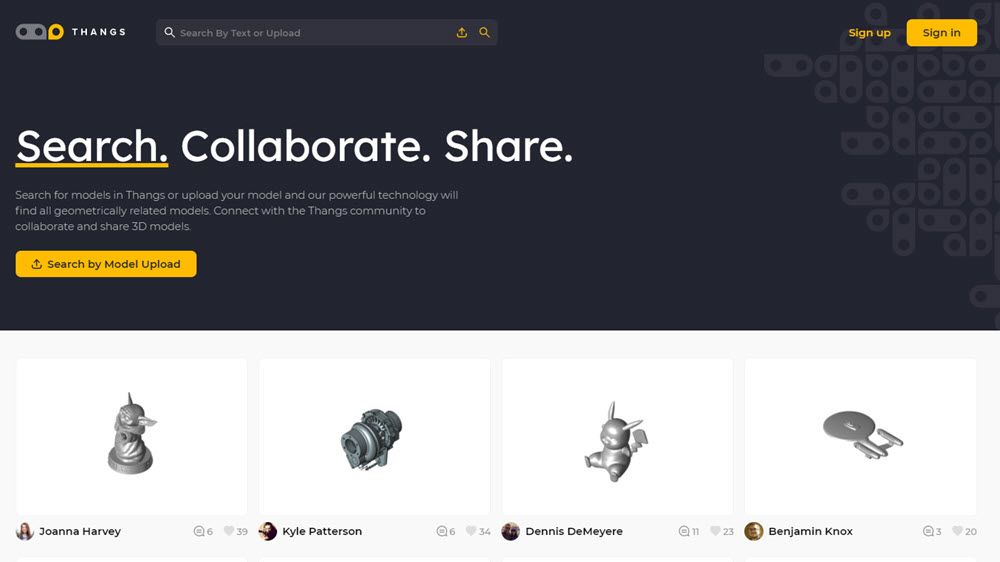 Google Search still hasn't caught up with the wave of 3D printing. But this search engine steps into the niche. Thangs is an online community of 3D designers and the search engine is an offshoot of that.
Thangs says it is "a geometric search engine" powered by AI. It can recognize 3D models, see how parts can be assembled together, and then make accurate predictions about each object's function, cost, materials, performance, compliance, and more.
Any space and science lover could fall in love with this one. This is a massive database of image, audio, and video resources from more than 60 different locations into one searchable index.
Search and download a treasure trove of more than 140,000 NASA images, videos, and audio files from across the agency's many missions through history.
NASA has laid down some usage guidelines. But news outlets, schools, and text-book authors can use NASA content without needing explicit permission.
This search engine for Open Source code might just help you get through the tough parts. The results are gathered from Open Source repositories that are indexed and searchable. The search goes into 10+ sources and covers 90 languages.
Code search can get complex. So, use the filters to narrow it down to a specific source, repository, or language. The results will be displayed with the relevant lines highlighted.
Ludwig is an interesting alternative to Google Translate. Here, you don't need to type the sentence you want to translate. Type the best guess of the English translation you need.
The search engine compares your approximate sentence with a database of contextualized examples taken from standard sources like The New York Times, PLOS ONE, BBC, and scientific publications. Check the list of results against your first sentence and learn the correct one.
Expand each sentence in the results to see it used in context. My first few attempts left me confused but then I am fluent in the Queen's language. Nevertheless, it is an interesting way to learn the English language in the garb of a search engine.
These search engines aren't about overpowering Google. Think of them as "specialty" search tools. Google might be the 800-pound gorilla on the web, but there are several good options for niche searches and anonymous private searches. So, keep learning tips and tricks to improve the way you search.