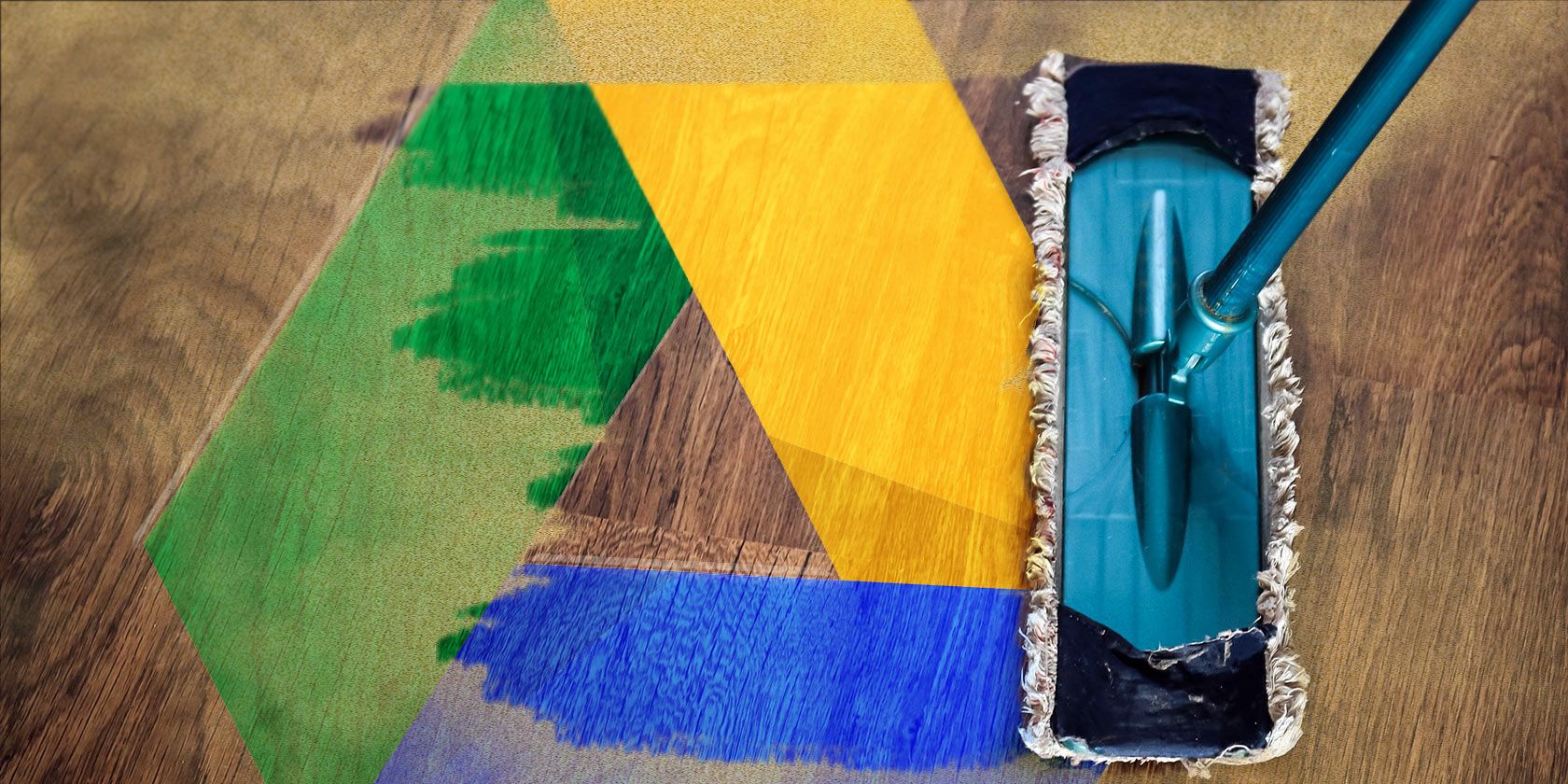 Google Drive is a fantastic productivity and collaboration tool. Once you start using it a lot, however, it becomes difficult to keep everything organized.
Thankfully, Google Drives offers many ways to make it easy to find what you're looking for. Here's a guide to organizing Google Drive to reduce wasted time looking for information.
Like standard file explorers, Google Drive allows you to organize your files using folders, which is handy if you're working on distinct projects. What makes this a little complicated, though, is that your files can originate from two different sources.
You'll see these listed in the sidebar on the Google Drive web app. My Drive holds files you've saved to Drive, while Shared with me collects content others invited you to access on Drive. These might include team collaboration folders, public Drive folders used for distribution, and similar.
You'll also see Computers here if you use Google Drive's backup feature, but that's a separate function, so it doesn't really apply now.
A file you want to find could potentially be under either of those categories, making it difficult to locate via browsing. To simplify this, you can add shortcuts to shared files or folders to your own Drive. Do this by clicking and dragging a file to My Drive on the sidebar, or right-click it and choose Add shortcut to Drive. You can place the shortcut anywhere you want in your own Drive.
The file will stay in its original location, but the shortcut in your Drive allows you to easily access it from your own hierarchy. This keeps you from having to wade through shared data.
This is a basic tip, but it bears explaining because it might not be immediately clear where to find it. You'll find the option to change file sorting on the top-right of the current file view. It appears as the current sorting method, such as Name.
Click this text to set a different sorting method, such as Last modified or Last opened by me. Use the arrow to change between ascending and descending sort as well.
While simple, this is a handy way to quickly make sense of a folder with hundreds of files.
Like many file explorers, Google Drive lets you use Shift and Ctrl in combination with clicks, as well as click-and-drag, to select multiple files.
Hold Ctrl and click multiple files to select them all. To select files that are in a row, click the first one, then click the last one while holding Shift. Clicking and dragging is an easy alternative to this if you prefer.
Keep in mind that you can change the file view using the button in the top-right, which appears above the sorting option and next to the Info icon. Use it to change between list and grid views, which can make it easier to select a group of files.
Searching for a file using the search bar at the top of the screen is the best way to find something you've lost. Using the advanced tools that are only a couple of clicks away makes it even more effective.
When you click on the search bar, you can select a file type, such as PDFs or Spreadsheets, to show only files of that kind.
You'll notice that when you click one of these, type:presentation or similar will appear in the search bar. To get more specific, try entering a search term alongside the type. This makes it easy to narrow your search if you know what kind of content you're looking for.
In addition, you can click More search tools at the bottom of the file type selection menu (or the small arrow to the right of the search box) to see advanced search options. These let you drill down by criteria like date modified, owner, and who it was shared with.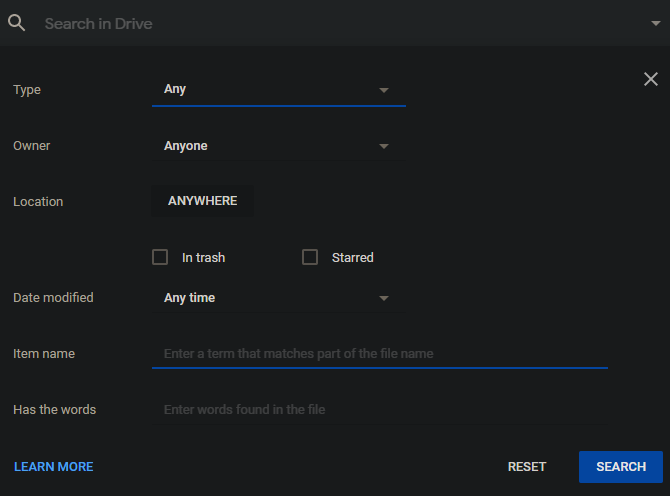 If you store a ton of files in Drive and don't remember where you put most of them, search will become your best friend.
While you can create deep hierarchies of folders, sometimes it's easier to use a more visual system. By right-clicking on a folder, you can select Change color and make it easier to identify at a glance.
Instead of the standard (and boring) gray for everything, a brightly colored folder is much easier to spot among the masses of other folders in your Drive. Try applying color to only your most important folders, or using a color scheme for similar types of content.
As a similar step, you can also star items by selecting Add to Starred in the right-click menu. To see every file and folder that you've starred, click Starred in the left menu. Reserve stars for your most important data and you'll always know where to look for them.
Want a quick reminder of what's in a file so you can be sure you have the right one? This is where the preview button comes in handy. Select a file, then click the eye icon at the top-right in the toolbar that appears. This will generate a quick preview so you can look over the file without fully opening it.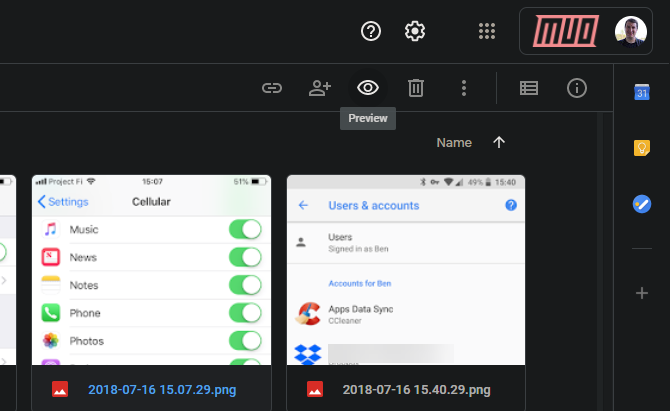 This can take a second to load but is still faster than opening the file entirely. If you can edit the file you've previewed (such as Google Docs documents or spreadsheets) you'll see an Open with [app] link at the top.
For files that you own in Drive, you can check past versions and see who has made changes to the file. Right-click on something and choose Manage versions to review (and download) older versions of that file, as well as uploading a new one.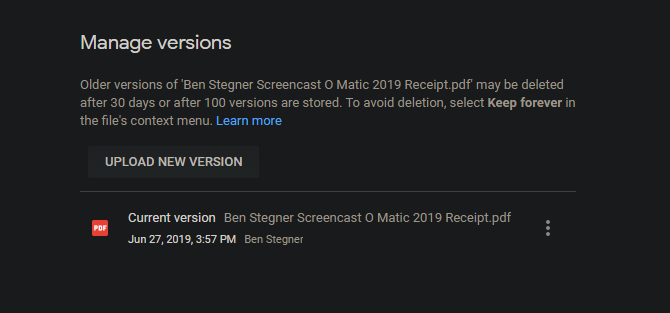 Meanwhile, right-click a file and choose View details to open a panel on the right with information about the file. Switch to the Activity tab to see what's happened with it recently, such as people making changes or sharing the document.
If the built-in controls aren't enough, you can also connect third-party apps to Google Drive for more functionality. To browse these, right-click on a file and choose Open with > Connect more apps.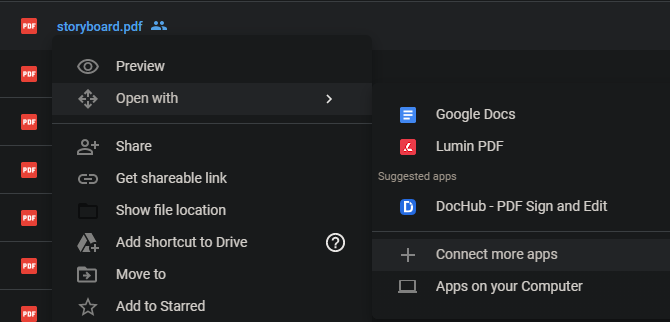 This will open the marketplace, where you can browse add-ons that work with Google Drive. Have a look through them and see if you find any of them enticing. To get you started, have a look at our list of the best tools for Google Drive.
We leave you with a series of smaller tips that can also help you organize the contents of your Drive:
Try using emoji in your folder names. On Windows, press Win + Period to enter an emoji, which work in Google Drive folder names. Paired with folder colors, these can be a help to those who are highly visual.
Use hashtags as makeshift tags. Google Drive doesn't have a proper tagging feature, so you can make your own using hashtags. While not officially supported, adding #Important or #Finance to pertinent documents lets you see everything in one place with a quick search.
Use smart naming conventions. If you want files to always appear in a certain order, use 001 or similar at the start of their names for easy organization. Also, be sure to keep file names short enough to make them manageable, but don't forget to include keywords that will make them easy to find in searches down the road.
Now you know some of the best ways to keep everything in your Google Drive under control. Keeping your files easy to access is vital, especially when you have hundreds of files scattered across dozens of folders.
To master Google Drive, you should also know how to fix common problems with the software.